Existing Users: Because of an update to the forum software you will need to reset your password. Please use the "Forgot?" link on the sign in form to do so. If that doesn't work, send me an email at feedback@forzaminardi.com and I'll sort you out!
Canadian GP
Canadian GPs always brings back memories, especially because of the strong support base Minardi had/has there. Just stumbled upon this video here which shows a very gutsy qualifying drive by Albers in 15th, and a less convincing performance by Friesacher who had his car sliding all over the place.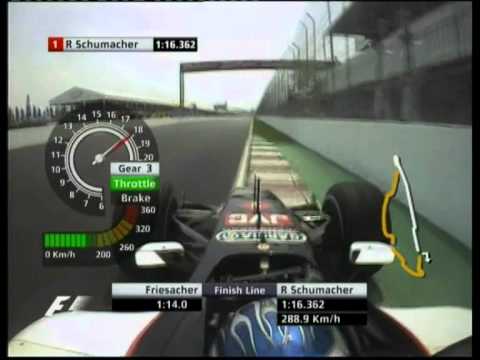 Moving fast forward, I'm sure Hamilton's keen to make up for that terrible race in Monaco (I wonder whether those responsible were threatened with sacking) Compared to Monaco, it's all about the engine so I don't see anyone but Mercedes win this one. What do you guys think?