Existing Users: Because of an update to the forum software you will need to reset your password. Please use the "Forgot?" link on the sign in form to do so. If that doesn't work, send me an email at feedback@forzaminardi.com and I'll sort you out!
Ste's photo casebook! Vol.1 (beware lots of images)
All these images are a quater size, you can have the hi res originals if you ask.
The sign
Jello, 'rule and Alberto at dinner
Minardis trophy cabinet
The Senna Memorial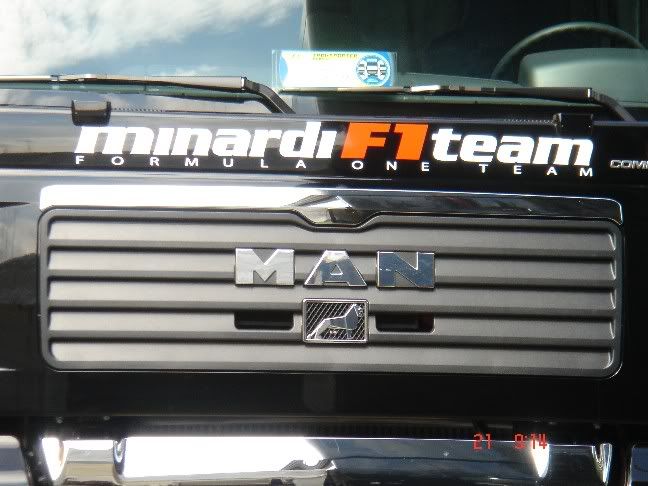 Our new trucks