Existing Users: Because of an update to the forum software you will need to reset your password. Please use the "Forgot?" link on the sign in form to do so. If that doesn't work, send me an email at feedback@forzaminardi.com and I'll sort you out!
Baccy Ads
Our first non tobacco race of the season often leads to some interesting livery designs
Ferrari:
Apparantly its more subliminal advertising than just the white patches
Jordan are back to 'be on edge'
But the other tobacco sponsored teams seem to be the same???
BAR are cruising for another ban ;) Lucky strike are still on and so are mild seven. I know its not competition laws over here like un the US.
Our non tobacco livery: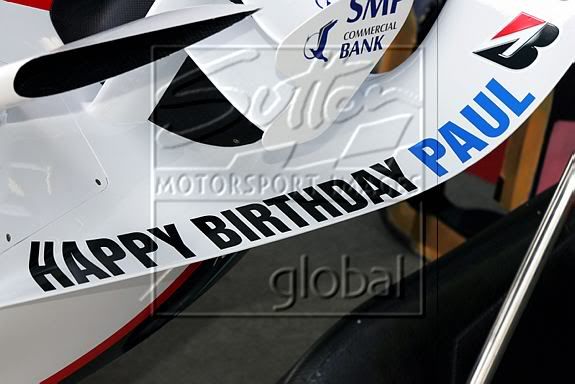 GCM: give up smoking paul and you see more of these!!
Paul: whatever!